Registration: Cannot Complete or "Your registration is being processed." Message 
ISSUE
Sometimes called Symptom, Question or Problem - The situation in the customer's words. What are they trying to do or what is not working?
What should I do if I cannot complete my registration or I see a "Your registration is being processed." message?
FAQ
Sometimes, when many registrations are taking place at once, it may take a few hours for your registration to complete: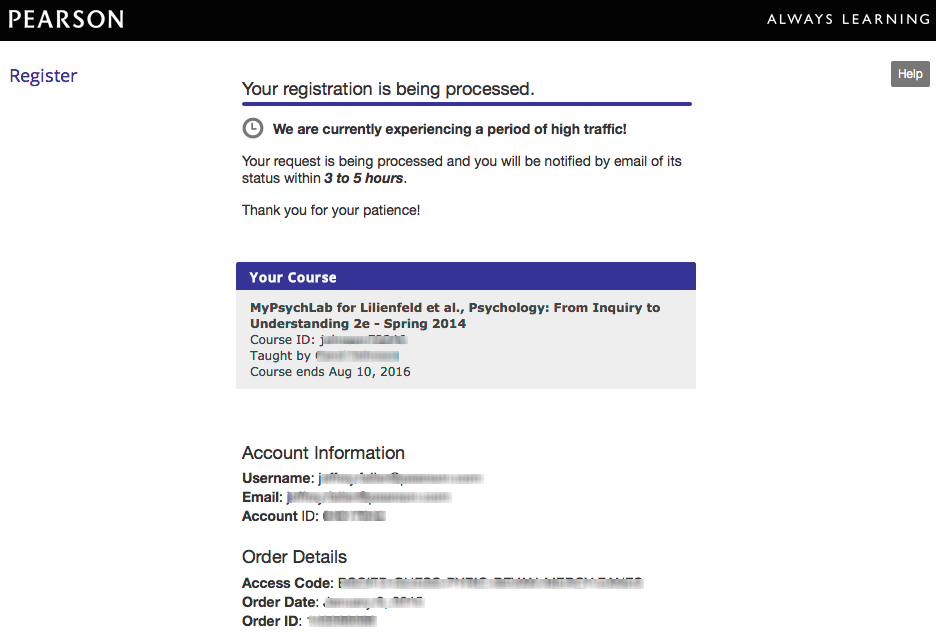 STEP-BY-STEP
Step-by-step guide for resolution.
If you receive this message, please wait until you get your confirmation email before trying to access your course.
Note: Please do not try to register again—any further attempts will be unsuccessful since your registration is already processing.
If you are already registered for other courses on the same website, you will be able to sign in but you will not see your new course until the registration process completes and you get your confirmation email.
If you cannot access your course after 24 hours, please contact us. Be prepared to provide your username, the site or course you are trying to access, and any error message you may have received.