Firefox: "This plugin is vulnerable and should be updated." Message with Flash Content 
ISSUE
Sometimes called Symptom, Question or Problem - The situation in the customer's words. What are they trying to do or what is not working?
I see a "This plugin is vulnerable and should be updated." message when accessing Flash content.
FAQ
Firefox versions 48 and later require users to click to activate approval before a website activates the Flash plug-in for any content.
STEP-BY-STEP
Step-by-step guide for resolution.
When accessing Flash content, such as eText 1.0, you may see this message: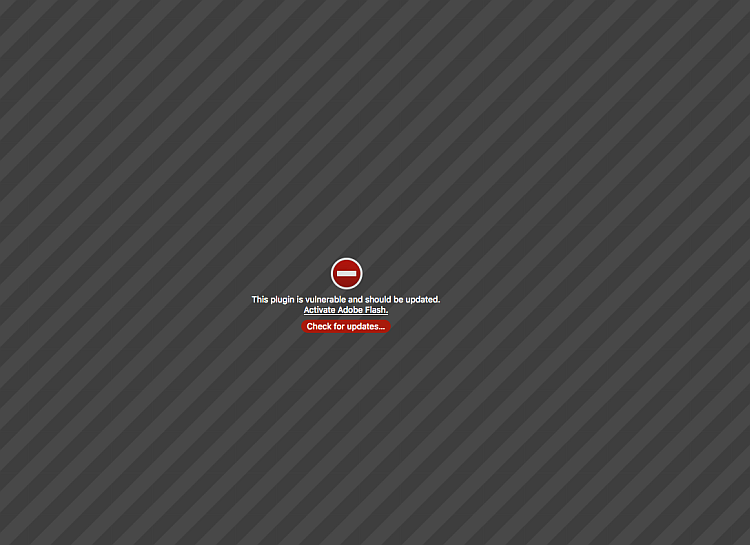 In order to view the content:
Select Activate Adobe Flash, or
Select the red icon in the browser menu bar, then click Allow Now or Allow and Remember (Allow and Remember will save this preference for future visits to the website)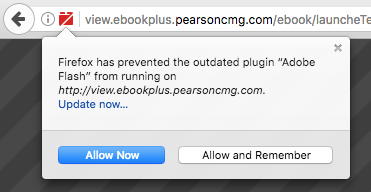 ​​